Deck "High Light"
TIP
Get paid for recommending TCO!
Use our
Affiliate Program
and earn money easily by just bringing subscribers to Trade Cards Online.
extended display
Deck "High Light"
Format: OCG - 43 Cards
created by monkeyking25

LV17
Can I build this deck?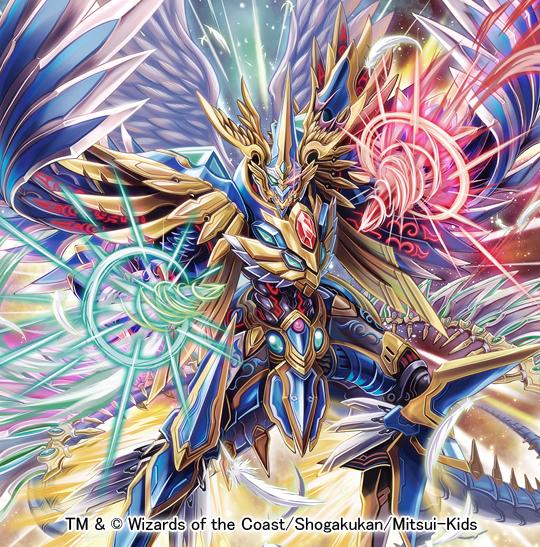 If you like this deck then check out it's TCG counter part Click This to see it!
Section: Main Deck (40 cards)
Card
Set
Number
Type
Rarity
2
x
Alcadeias D, Lord of Dragon Spirits
DMX-17
1
Evolution Creature
Very Rare
4
x
Coccolua, Holy Dragon Wings
DMR-13
43
Creature
Uncommon
3
x
Digurupion, Earth Snake
DMR-14
5
Creature
Very Rare
3
x
Everrose, Dragon Edge
DMR-13
13
Creature
Rare
4
x
Faerie Life
SAToIW
98
Spell
Common
4
x
Heaven's Double Tail
DMX-11
39
Spell
Common
2
x
Koltiolu, Scale Dragon Elemental
DMX-17
10
Creature
Rare
2
x
La Rose Blouet, Blue Flower Dragon Elemental
DMR-14
S1
Creature
Super Rare
2
x
Lionel, Lion Zenith Dragon
DMX-17
V1
Creature
Victory Rare
4
x
Natural Snare
DMD-03
8
Spell
Rare
4
x
Orsay, Prevention Dragon Elemental
DMR-14
34
Creature
Common
4
x
Tigunus, Saint Bell Wings
DMR-14
36
Creature
Common
2
x
Valhalla Knight, Domination Dragon Elemental
DMD-16
2
Creature
No Rarity
Section: Hyperspatial Zone (3 cards)
Card
Set
Number
Type
Rarity
2
x
Perfect, Immortal Spear/Everlast, Destiny King
DMR-13
V1
Dragheart Creature
Victory Rare
1
x
Zodiac, Floating Hymn/Hallelujah Zodia, Adoration Dragon Elemental
DMR-14
8
Dragheart Creature
Rare
Deck Statistics
Distribution by Civilization
Light
32
74 %
Nature
11
26 %

---

Distribution by Cost
2
8
19 %
3
7
16 %
3/6
1
2 %
4
4
9 %
4/7
2
5 %
6
13
30 %
7
4
9 %
8
2
5 %
9
2
5 %

---

Distribution by Power
-
12
28 %
/5000+
1
2 %
12000
2
5 %
12500
2
5 %
13500
2
5 %
3000
4
9 %
3500
4
9 %
4000
5
12 %
6000
7
16 %
7000
2
5 %
7500
2
5 %

---

Distribution by Race
-
13
30 %
Angel Command Dragon
16
37 %
Jurassic Command Dragon
3
7 %
Justice Wing
8
19 %
Justice Wing/Draguner
3
7 %

---

Distribution by Rarity
Common
16
37 %
No Rarity
2
5 %
Rare
10
23 %
Super Rare
2
5 %
Uncommon
4
9 %
Very Rare
5
12 %
Victory Rare
4
9 %

---

Distribution by Type
Creature
26
60 %
Dragheart Creature
3
7 %
Evolution Creature
2
5 %
Spell
12
28 %

---
Rating
Current score for this Deck, based on 1 vote:
3.00