Deck "Golden Blade R2"
TIP
Build your
own decks
to play online, or create your
own Dream Cards
just for fun, and let others vote for them. You get one month of
Premium membership
for each deck or dream card that becomes our Deck of the Week or Dream Card of the Week.
extended display
Deck "Golden Blade R2"
Format: Clan Fight - 50 Cards
created by masajus
Can I build this deck?
One for All, And All for The VICTORY!!!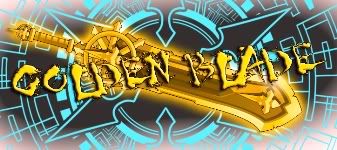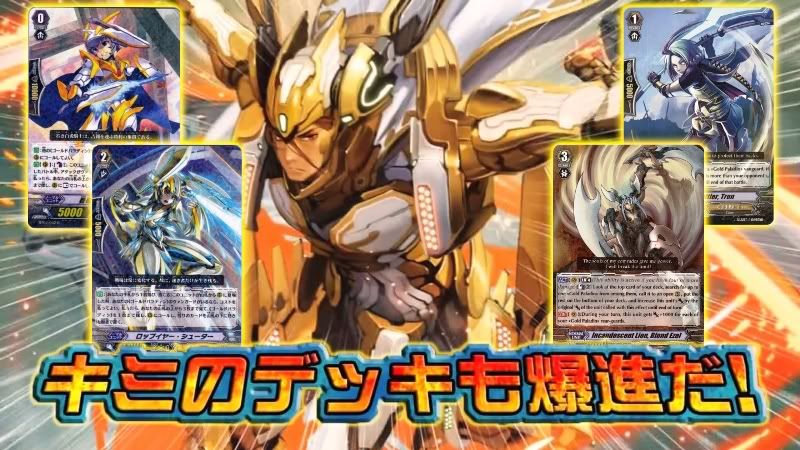 The chief of the knights of the "Gold Paladins'" White Rabbit Corps. While he's chiefly responsible for a group that handles Intel and Recon, etc., his own fighting strength is pretty strong. It is said he is the only Paladin who can handle the quirky one-of-a-kind equipment, "Aura Booster", that offers explosive speed and superhuman jumping power. When the limiter of the booster is removed, it can run from the rearguard to the frontlines with mindboggling speed in an instant. However, it produces extreme strain on the body, so long-term use is forbidden. His long white rabbit-esque ears allow him to hear peoples' voices. Until peace of mind comes to those voices he hears, "The White Rabbit of Moonlight" will continue to run across heaven and earth.
Clan: Gold Paladin (50 cards)
Card
Set
Number
Type
Rarity
Average price
2
x
Awakening Liberator, Freed
Promos
PR-0166
Gold Paladin
Promo
3
x
Blaster Blade Liberator
TD08
TD08-006
Gold Paladin
Fixed
4
x
Elixir Liberator
TD08
TD08-017
Gold Paladin
Fixed
3
x
Halo Liberator, Mark
BT10
BT10-011
Gold Paladin
RR
2
x
Knight of Far Arrows, Saphir
BT10
BT10-054
Gold Paladin
C
3
x
Ladybug Calvary
Promos
PR-0086
Gold Paladin
Promo
4
x
Liberator of Hope, Epona
BT10
BT10-059
Gold Paladin
C
2
x
Liberator of Royalty, Phallon
TD08
TD08-005
Gold Paladin
Fixed
3
x
Liberator of the Flute, Escrad
BT10
BT10-012
Gold Paladin
RR
1
x
Liberator, Holy Shine Dragon
BT15
BT15-012
Gold Paladin
RR
3
x
Little Battler, Tron
VG-BT06
BT06-084
Gold Paladin
C
2
x
Red Rainbow Liberator, Balin
BT15
BT15-025
Gold Paladin
R
4
x
Runebau
BT09
BT09-096
Gold Paladin
C
2
x
Salvation Lion, Grand Ezel Scissors
BT14
BT14-003
Gold Paladin
RRR
1
x
Scarlet Lion Cub, Caria
BT14
BT14-063
Gold Paladin
C
4
x
Starry Skies Liberator, Guinevere
BT15
BT15-027
Gold Paladin
R
3
x
Steel Spear Liberator, Bleoberis
FC01
FC01-001
Gold Paladin
RRR
4
x
Strike Liberator
TD08
TD08-014
Gold Paladin
Fixed
Total price for the deck:
Deck Statistics
Distribution by Clan
Gold Paladin
50
100 %

---

Distribution by Grade / Skill
Grade 0 / Boost
17
34 %
Grade 1 / Boost
13
26 %
Grade 2 / Intercept
12
24 %
Grade 3 / Twin Drive!!
8
16 %

---

Distribution by Nation
United Sanctuary
50
100 %

---

Distribution by Power
11000
8
16 %
4000
4
8 %
5000
13
26 %
6000
13
26 %
8000
2
4 %
9000
10
20 %

---

Distribution by Race
Cosmo Dragon
1
2 %
Elf
6
12 %
Giant
2
4 %
High Beast
7
14 %
Human
27
54 %
Sylph
7
14 %

---

Distribution by Rarity
C
14
28 %
Fixed
13
26 %
Promo
5
10 %
R
6
12 %
RR
7
14 %
RRR
5
10 %

---

Distribution by Shield
-
8
16 %
-
3
6 %
10000
17
34 %
5000
22
44 %

---

Distribution by Trigger
-
3
6 %
Critical +5000 Power
8
16 %
Heal +5000 Power
4
8 %
None
31
62 %
Stand +5000 Power
4
8 %

---
Rating
Current score for this Deck, based on 46 votes:
4.22
Discussion about this Deck

Add your comments
Author
Message
imart16




Subject: Posted: September 11, 2012 06:33 am

---

why u run two spring breeze???

Back to top
imart16




Subject: Posted: September 11, 2012 06:35 am

---

also u should decide between ezel or garmore and then put some gigantic destroyer

Back to top
masajus




Subject: Posted: September 11, 2012 07:03 am

---

spring breeze is for my combo chain skill, and destroyer is useless in my deck, garmore have good cb witch fits in my strategy perfectly, and ezel is for finishing move

Back to top
aaronrob23




Subject: Posted: September 11, 2012 07:44 am

---

I like your description of your deck, it sounds so epic.

Back to top
imart16




Subject: Posted: September 12, 2012 11:40 am

---

i see your point well good luck in your matches man hope to fight really soon

Back to top
draz




Subject: Posted: September 21, 2012 08:16 am

---

your decks original but its not really there yet

Back to top
micheese13




Subject: Posted: September 22, 2012 03:32 pm

---




quote from draz:

your decks original but its not really there yet



dude what are you talking about this deck is AMAZINGG!!!

Back to top
neopaladin28


LV10





Member since
August 23, 2012

Subject: Posted: September 23, 2012 07:54 pm

---

hm it's a pretty nice build imo, but I personally don't use the 2 valkyries and just max out the dindrain and lop ears, I've also used 3 spring breeze to not only have vivian to get a pelli, to put more pressure

Back to top
pwnegepotato




Subject: Posted: September 30, 2012 03:15 pm

---




quote from draz:

your decks original but its not really there yet




Yeah-Salman

Back to top
masajus




Subject: Posted: November 16, 2012 06:49 am

---

im thinking of adding couple Advance of the Black Chains, Kahedin from new pack, and remove 1 tron and 1 dindrane, maybe some suggestions or opinions?

Back to top
Add your comments