Deck "link joker"
extended display
Deck "link joker"
Format: OCG - 50 Cards
created by misaki_04

LV7
Can I build this deck?


Ride the Vanguard! The black and white link, Star-vader, Infinite Zero Dragon!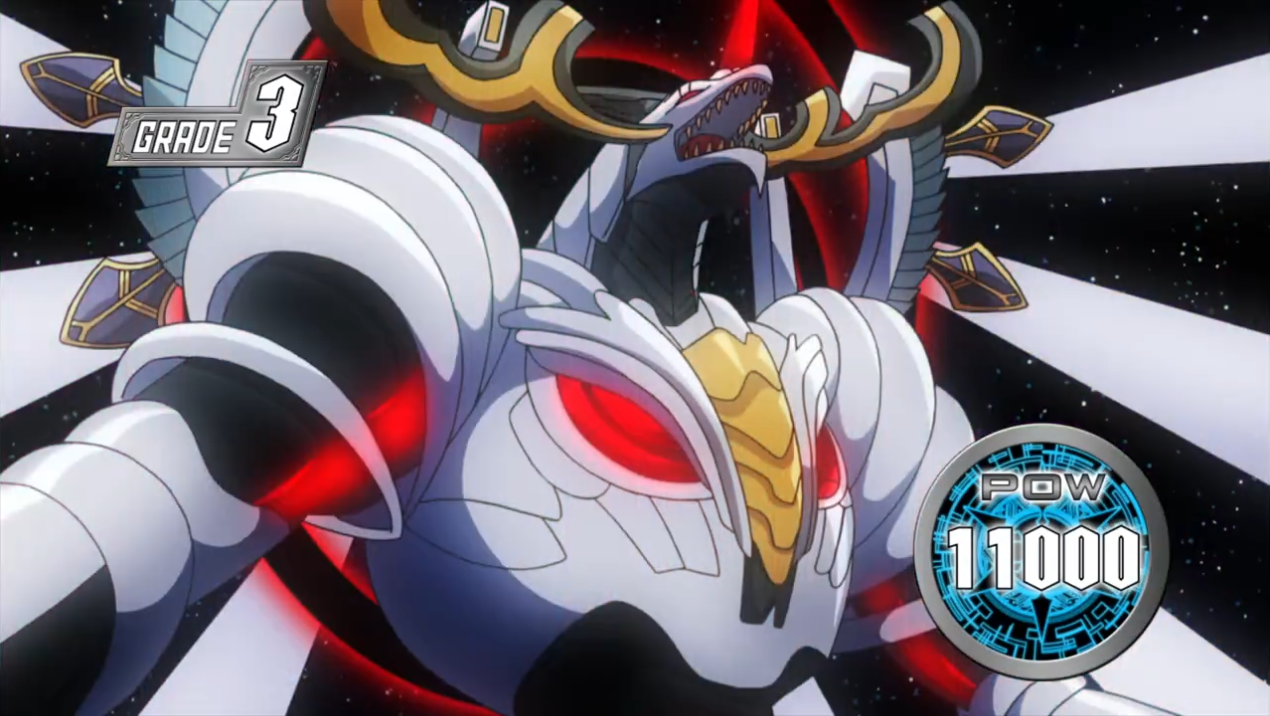 Slash through everything with your cursed blade and cover the world with the darkness of death! Break ride! Star-vader, Chaos Breaker Dragon!


Clan: Link Joker (50 cards)
Card
Set
Number
Type
Rarity
Average price
4
x
Barrier Star-vader, Promethium
BT12
BT12-014
Link Joker
RR
3
x
Demon Claw Star-vader, Lanthanum
BT12
BT12-068
Link Joker
C
3
x
Demonic Bullet Star-vader, Neon
TD11
TD11-011
Link Joker
Fixed
3
x
Furious Claw Star-vader, Niobium
BT12
BT12-063
Link Joker
C
4
x
Prison Gate Star-vader, Palladium
BT13
BT13-081
Link Joker
C
3
x
Soaring Star-vader, Krypton
TD11
TD11-004
Link Joker
Fixed
4
x
Star-vader, Chaos Breaker Dragon
BT13
BT13-007
Link Joker
RRR
2
x
Star-vader, Colony Maker
BT13
BT13-015
Link Joker
RR
4
x
Star-vader, Infinite Zero Dragon
TD11
TD11-001
Link Joker
Fixed
4
x
Star-vader, Meteor Liger
TD11
TD11-014
Link Joker
Fixed
4
x
Star-vader, Nebula Captor
TD11
TD11-015
Link Joker
Fixed
4
x
Star-vader, Stellar Garage
TD11
TD11-017
Link Joker
Fixed
4
x
Star-vader, Weiss Soldat
BT12
BT12-072
Link Joker
C
3
x
Unrivaled Star-vader, Radon
TD11
TD11-006
Link Joker
Fixed
1
x
White Night Fenrir
BT12
BT12-071
Link Joker
C
Total price for the deck:
Deck Statistics
Distribution by Clan
Link Joker
50
100 %

---

Distribution by Grade / Skill
Grade 0 / Boost
17
34 %
Grade 1 / Boost
14
28 %
Grade 2 / Intercept
11
22 %
Grade 3 / Twin Drive!!
8
16 %

---

Distribution by Nation
Star Gate
50
100 %

---

Distribution by Power
10000
3
6 %
11000
8
16 %
4000
1
2 %
5000
16
32 %
6000
4
8 %
7000
10
20 %
9000
8
16 %

---

Distribution by Race
Cyber Beast
5
10 %
Cyber Dragon
8
16 %
Cyber Fairy
10
20 %
Cyber Golem
4
8 %
Cyberoid
23
46 %

---

Distribution by Rarity
C
15
30 %
Fixed
25
50 %
RR
6
12 %
RRR
4
8 %

---

Distribution by Shield
-
8
16 %
-
4
8 %
10000
13
26 %
5000
25
50 %

---

Distribution by Trigger
Critical +5000 Power
8
16 %
Draw +5000 Power
4
8 %
Heal +5000 Power
4
8 %
None
34
68 %

---
Rating
Current score for this Deck, based on 9 votes:
4.11