Deck "Dark Cloud Sacrifice !"
TIP
After completing a
Tracked Trade
on our site, please give feedback about your experience with the other user by filling in the corresponding
Trade Evaluation.
extended display
Deck "Dark Cloud Sacrifice !"
Format: OCG - 50 Cards
created by misaki_04

LV10
Can I build this deck?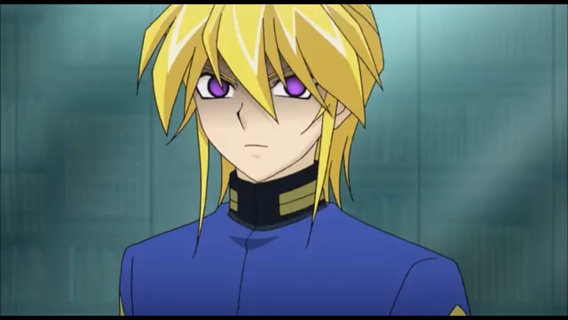 A torrent of water and air spins itself into the form of a beast ripped from your nightmares! Its coming shall herald the rebirth of my tribe! Blue Storm Karma Dragon, Maelstrom Reverse Ride!


Clan: Aqua Force (50 cards)
Card
Set
Number
Type
Rarity
Average price
4
x
Angler Soldier of the Blue Storm Fleet
BT15
BT15-093
Aqua Force
C
1
x
Battle Siren, Ketty
BT15
BT15-090
Aqua Force
C
3
x
Blue Storm Battle Princess, Crysta Elizabeth
BT15
BT15-039
Aqua Force
R
4
x
Blue Storm Battle Princess, Doria
BT15
BT15-092
Aqua Force
C
2
x
Blue Storm Guardian Dragon, Icefall Dragon
BT15
BT15-017
Aqua Force
RR
3
x
Blue Storm Karma Dragon, Maelstrom "Яeverse"
BT15
BT15-008
Aqua Force
RRR
3
x
Blue Storm Marine General, Demetrius
FC02
FC02-024
Aqua Force
RRR
4
x
Blue Storm Marine General, Gregorios
BT15
BT15-038
Aqua Force
R
3
x
Blue Storm Marine General, Hermes
BT15
BT15-087
Aqua Force
C
4
x
Blue Storm Marine General, Spyros
BT15
BT15-085
Aqua Force
C
4
x
Blue Storm Soldier, Kitchen Sailor
BT15
BT15-094
Aqua Force
C
4
x
Blue Storm Soldier, Missile Trooper
BT15
BT15-091
Aqua Force
C
3
x
Blue Storm Soldier, Tempest Assault
BT15
BT15-084
Aqua Force
C
2
x
Emerald Shield, Paschal
BT11
BT11-020
Aqua Force
RR
2
x
Storm Rider, Diamantes
BT08
BT08-035
Aqua Force
R
4
x
Wheel Assault
BT13
BT13-039
Aqua Force
R
Total price for the deck:
Deck Statistics
Distribution by Clan
Aqua Force
50
100 %

---

Distribution by Grade / Skill
Grade 0 / Boost
17
34 %
Grade 1 / Boost
14
28 %
Grade 2 / Intercept
11
22 %
Grade 3 / Twin Drive!!
8
16 %

---

Distribution by Nation
Magallanica
50
100 %

---

Distribution by Power
10000
3
6 %
11000
6
12 %
4000
1
2 %
5000
16
32 %
6000
4
8 %
7000
10
20 %
9000
10
20 %

---

Distribution by Race
Aquaroid
33
66 %
Dragonman
4
8 %
High Beast
4
8 %
Mermaid
4
8 %
Tear Dragon
5
10 %

---

Distribution by Rarity
C
27
54 %
R
13
26 %
RR
4
8 %
RRR
6
12 %

---

Distribution by Shield
-
8
16 %
-
4
8 %
10000
13
26 %
5000
25
50 %

---

Distribution by Trigger
Critical +5000 Power
4
8 %
Draw +5000 Power
4
8 %
Heal +5000 Power
4
8 %
None
34
68 %
Stand +5000 Power
4
8 %

---
Rating
Current score for this Deck, based on 17 votes:
4.47
Discussion about this Deck

Add your comments
Author
Message
ray_cronote




Subject: Cool deck Posted: October 6, 2013 10:32 am

---

Great build up deck.....overall, keep up the good works

Back to top
hahanewb2




Subject: amazing scripture. for an amazing deck Posted: January 24, 2014 12:39 pm

---

i could see you easily writing a story around this deck. which is by the way very nice. i like it(first one of the clan I've won with consistently. good job.

Back to top
kaidojin


LV6





Member since
December 7, 2013

Subject: Very good deck Posted: January 31, 2014 07:10 pm

---

Nice deck, I've won 3 times in a row with this deck, keep it up

Back to top
aasder


LV3





Member since
January 6, 2014

Subject: Awesome! Posted: February 16, 2014 06:28 am

---

A really awesome deck! All hail the Glory Maelstrom!!!!

Back to top
Modified on February 16, 2014 06:29 am
kaidojin


LV6





Member since
December 7, 2013

Subject: :D Posted: February 18, 2014 04:40 am

---

Glory won't let opponent calling a sentinel. :O

Back to top
Add your comments