Deck "Force of SoL"
extended display
Deck "Force of SoL"
Format: OCG (Old format) - 58 Cards
created by kevintheasian
Can I build this deck?
Imagine it, the power to protect the United Sanctuary and even all of Cray.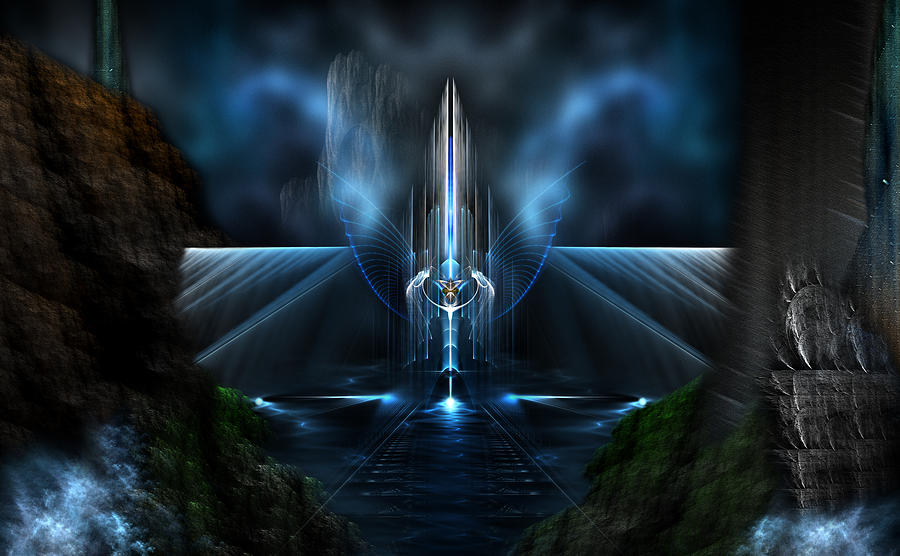 Imagine it, the light that shall overcome those of nothingness.
Limit break, Planetary Force!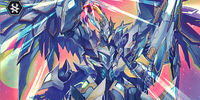 (People who are rating my deck, please read the bottom message to understand some of my choices, and please always give a reason as to why you rate a certain number, thank you).
Section: Main Deck (49 cards)
Card
Set
Number
Type
Rarity
3
x
Alabaster Owl
VG-BT03
BT03-067
Royal Paladin
C
3
x
Bringer of Good Luck, Epona
TD01
TD01-013
Royal Paladin
Fixed
2
x
Dream Painter
BT05
BT05-062
Royal Paladin
C
3
x
Holy Knight Guardian
G-BT01
G-BT01-011
Royal Paladin
RR
4
x
Jewel Knight, Sabremy
BT17
BT17-044
Royal Paladin
C
4
x
Knight of Fragment
G-BT01
G-BT01-010
Royal Paladin
RR
4
x
Margal
VG-BT02
BT02-059
Royal Paladin
C
4
x
Sanctuary of Light, Brightness Dragon (A)
Promos
PR-0160A
Royal Paladin
Promo
4
x
Sanctuary of Light, Determinator
BT14
BT14-021
Royal Paladin
R
4
x
Sanctuary of Light, Little Storm
BT14
BT14-046
Royal Paladin
C
4
x
Sanctuary of Light, Planetal Dragon
BT14
BT14-009
Royal Paladin
RR
4
x
Transmigration Knight, Brede
G-TD02
G-TD02-007
Royal Paladin
Fixed
2
x
Weapons Dealer, Govannon
VG-BT01
BT01-045
Royal Paladin
C
4
x
Yggdrasil Maiden, Elaine
VG-BT01
BT01-047
Royal Paladin
C
Section: G Units (9 cards)
Card
Set
Number
Type
Rarity
4
x
Holy Dragon, Saint Blow Dragon
G-BT01
G-BT01-002
Royal Paladin
RRR
1
x
Sanctuary of Light, Planet Lancer
BT14
BT14-023
Royal Paladin
R
4
x
Shrouded Divine Knight, Gablade
G-TD02
G-TD02-001
Royal Paladin
Fixed
Deck Statistics
Distribution by Clan
Royal Paladin
58
100 %

---

Distribution by Grade / Skill
Grade 0 / Boost
17
29 %
Grade 1 / Boost
13
22 %
Grade 2 / Intercept
12
21 %
Grade 3 / Twin Drive!!
8
14 %
Grade 4 / Triple Drive!!
8
14 %

---

Distribution by Nation
United Sanctuary
58
100 %

---

Distribution by Power
10000
4
7 %
11000
4
7 %
15000+
8
14 %
4000
5
9 %
5000
12
21 %
6000
5
9 %
7000
8
14 %
9000
12
21 %

---

Distribution by Race
Cosmo Dragon
12
21 %
Elf
11
19 %
Gnome
2
3 %
High Beast
11
19 %
Human
17
29 %
Sylph
5
9 %

---

Distribution by Rarity
C
23
40 %
Exclusive
3
5 %
Fixed
8
14 %
Promo
4
7 %
R
5
9 %
RR
11
19 %
RRR
4
7 %

---

Distribution by Shield
-
16
28 %
-
3
5 %
10000
11
19 %
5000
28
48 %

---

Distribution by Trigger
Critical +5000 Power
6
10 %
Draw +5000 Power
6
10 %
Heal +5000 Power
4
7 %
None
42
72 %

---
Rating
Current score for this Deck, based on 42 votes:
4.48
Discussion about this Deck

Add your comments
Author
Message
kevintheasian




Subject: Deck ratings Posted: May 7, 2014 05:09 pm

---

To the people rating me a 4, if it is because of Gordon or something, there is a really good explanation. I know that I can use Claudin but I want to make one MAJOR point. This is that I'm going to have to make room for a Sanctuary of Light unit anyways for Planetal Dragon's limit break. This is why I run Gordon. If I'm gonna get rid of the rearguard anyways, Gordon makes a good choice because he is a 10k intercept so I can use him to stop a damage, an attack at another Sanctuary of Light rearguard, or just to trick my opponent into using 2 attacks just to take him out that I can easily guard with a 5k shield for the first one (and people do this a lot). In comparison, a vanilla like Claudin doesn't really help because I'm going to have to throw him away anyways.

And to the guys thinking that I need Blaster Blade, his ability cost is 2 counter blasts. I would rather have the ability to use either Planetal Dragon's calling ability or Brightness Dragon's limit break.

To the people thinking I need a break ride, trying to set up my Sanctuary of Light units without the use of Planetal's skill TAKES TOO FREAKING LONG!

If you now understand, then thank you.

Back to top
neopaladin28


LV41





Member since
August 23, 2012

Subject: Posted: May 9, 2014 11:28 am

---

I understand the reason why you want to run gordon, however I have a different view of the deck, all you need is to have little storms on the left and right backrow and have something 7k behind vg then you have enough columns to swing for days. To do this I would maximise the amount of 11k+ attackers to swing.

Things I would take out:
Gordon (sorry)
Toypugal ( I know this one makes 21 columns with g2 SOL but if you have little storm this won't be needed)

Things I would add in:
Knight of Details, Claudin
Pathetic Jewel Knight, Olwen
Lake Maiden, Lian

I know that these weak 8000 units are one of the worst nightmares to ride, but you have a ride chain that gives you a second chance to ride and with little storm and planetal they will turn into 21000 attackers.

Lian is just an option for behind the vg or behind one of the 11k SOL units on your rg 14000 + 7000 = magic number.

but yeah sorry I'm going to have rate it a 4 xP

Back to top
kevintheasian




Subject: Posted: May 9, 2014 05:22 pm

---




quote from neopaladin28:



Things I would add in:
Knight of Details, Claudin
Pathetic Jewel Knight, Olwen
Lake Maiden, Lian

I know that these weak 8000 units are one of the worst nightmares to ride, but you have a ride chain that gives you a second chance to ride and with little storm and planetal they will turn into 21000 attackers.

Lian is just an option for behind the vg or behind one of the 11k SOL units on your rg 14000 + 7000 = magic number.

but yeah sorry I'm going to have rate it a 4 xP




First off, I find the idea itself bad in how I play. When you use Planetal's skill, the unit boosting him gets the boost but it doesn't transfer to Planetal because Planetal already attacked, this is where Toypugal comes in. Planetal's limit break boosts itself and Toypugal brings it to a 23k when I have Brightness rearguard. Why have Claudin or Olwen when I already have either Brightness or Determinator under Planetal's limit break? Only 21k using either Olwen or Claudin with a Little Storm booster under limit break? I run Gordon because he intercepts early to give me more time to set up. If I am able to set up, that means I can get one of 2 things per column:

1) Determinator rearguard with Little Storm booster - 22k

2) Brightness Dragon rearguard with Little Storm booster - 24k

Overall I would rather have cards for set up. Lian I don't really need since I already have riding over Planet Lancer with Little Storm and the 6 draw triggers. Also, in all the games in the last 2 months I've never had to ride into Planetal Dragon without Determinator in the soul. Set up cards or cards whose skills I won't use because I will be intercepting with them anyways to make room for either Brightness Dragon or Determinator? Gordon seems really good right now.

Back to top
Modified on May 9, 2014 06:18 pm
neopaladin28


LV41





Member since
August 23, 2012

Subject: Posted: May 9, 2014 07:26 pm

---




quote from kevintheasian:

First off, I find the idea itself bad in how I play. When you use Planetal's skill, the unit boosting him gets the boost but it doesn't transfer to Planetal because Planetal already attacked, this is where Toypugal comes in. Planetal's limit break boosts itself and Toypugal brings it to a 23k when I have Brightness rearguard. Why have Claudin or Olwen when I already have either Brightness or Determinator under Planetal's limit break? Only 21k using either Olwen or Claudin with a Little Storm booster under limit break? I run Gordon because he intercepts early to give me more time to set up. If I am able to set up, that means I can get one of 2 things per column:

1) Determinator rearguard with Little Storm booster - 22k

2) Brightness Dragon rearguard with Little Storm booster - 24k

Overall I would rather have cards for set up. Lian I don't really need since I already have riding over Planet Lancer with Little Storm and the 6 draw triggers. Also, in all the games in the last 2 months I've never had to ride into Planetal Dragon without Determinator in the soul. Set up cards or cards whose skills I won't use because I will be intercepting with them anyways to make room for either Brightness Dragon or Determinator? Gordon seems really good right now.




I see your point however the effect is when attacks, the boosted unit does give power with the planetal boost so if you do have a little storm boosting vg it would work, boosting and attacking happen at the same time according to bushi meaning that the effects still work, I myself would like to play a more aggro build but if the deck works for you then it should be fine. Thanks for the reply.

Back to top
kevintheasian




Subject: Posted: May 9, 2014 07:42 pm

---

Didn't know the boost and the attack happen at the same time, so I always used Toypugal, though then again it is slightly pushing it to try to pull out the last Little Storm to put behind the vanguard because 2 are already bringing the rearguards 22k+ and one is in the soul. Thanks for the info though

Back to top
black_liberator




Subject: Posted: May 14, 2014 03:16 am

---

The Sanctuary of Light combo is is good but too many Marron is a little too much.2 or 3 will be fine.Instead you could add a Gallatin or Gordon.

Back to top
kevintheasian




Subject: Posted: May 14, 2014 03:39 am

---

Too many Marrons? Kinda ironic since having Marron is helpful in 2 ways.

1) 8k vanilla that I can put behind the vanguard so that i can put the Little Storms behind the rearguards and if I am unable to pull out the 9k Toypugal.

2) A backup grade one that I can ride into for if I am unable to ride Little Storm.

And about adding another Gallatin or Gordon. I already have the ratio balanced. If I needed to add another copy of either one, I would have to either take out a grade 3 (and I like running 8 thank you) or take out a copy of one of the other grade 2s.

Back to top
kevintheasian




Subject: How Ironic Posted: May 27, 2014 03:22 pm

---

Turns out, Claudin works well with my playstyle after all. He creates a great place holder for my SoL units when I am keeping myself at low damage. A much better one than Gordon. Even though Gordon intercepts for 10k, Gordon is a card I don't really have to worry about having been wasted by a low power attack because he is a lot easier to replace.

Lol, the irony.

Back to top
infinitepaladin




Subject: Posted: May 30, 2014 08:50 pm

---

I personally think that the deck has a little too many grade 1s and not enough grade 2s. I think you should remove a grade 1 and add a grade 2 but it's just an opinion.

Back to top
advancedv2




Subject: Posted: June 18, 2014 05:10 am

---




quote from infinitepaladin:

I personally think that the deck has a little too many grade 1s and not enough grade 2s. I think you should remove a grade 1 and add a grade 2 but it's just an opinion.




I disagree, 14 or 13 grade 1 both works out just fine

Back to top
Add your comments
Pages: [1] 2 Next