Deck "Kumquat Island Gym"
TIP
Get paid for recommending TCO!
Use our
Affiliate Program
and earn money easily by just bringing subscribers to Trade Cards Online.
extended display
Deck "Kumquat Island Gym"
Format: Unlimited - 60 Cards
created by silverkp
LV33
Can I build this deck?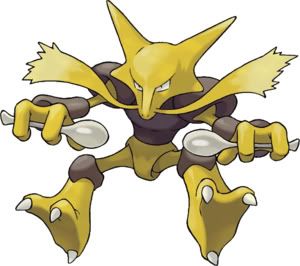 Only teamwork will get you my Jade Star badge. Do you have what it takes to excell in a double battle?
Winning Trainers:
Shely
Section: Pokemons (25 cards)
Card
Set
Number
Type
Rarity
Average price
3
x
Abra
EX-DPMT
69
Psychic
Common
1
x
Alakazam
EX-DPMT
2
Psychic
Rare Holo
1
x
Alakazam
Base Set
1
Psychic
Rare Holo
1
x
Alakazam
Skyridge
H1
Psychic
Rare Holo
1
x
Alakazam "Star"
EX-CG
99
Psychic
Rare Holo
2
x
Baltoy
D&PGE
60
Fighting
Common
1
x
Blissey ex
EX UF
101
Colorless
Rare Holo EX
1
x
Chansey
EX UF
20
Colorless
Rare
1
x
Claydol
EX Deoxys
5
Fighting
Rare Holo
1
x
Claydol ex
EX-PK
93
Psychic
Rare Holo EX
1
x
Cubone
FR&LG
60
Fighting
Common
1
x
Cubone
TMvsTA
40
Fighting
Common
1
x
Ditto
FR&LG
4
Colorless
Rare Holo
2
x
Hariyama
EX R&S
8
Fighting
Rare Holo
2
x
Makuhita
EX R&S
57
Fighting
Common
2
x
Marowak
FR&LG
7
Fighting
Rare Holo
1
x
Slowking
EX UF
14
Psychic
Rare Holo
1
x
Slowpoke
TMvsTA
45
Psychic
Common
1
x
Spinda
EX LM
26
Colorless
Rare
Section: Energy (17 cards)
Card
Set
Number
Type
Rarity
Average price
8
x
Fighting Energy
EX HP
110
Basic Energy
Rare Holo
1
x
Multi Energy
EX-PK
89
Special Energy
Rare
8
x
Psychic Energy
EX HP
109
Basic Energy
Rare Holo
Section: Trainers (18 cards)
Card
Set
Number
Type
Rarity
Average price
1
x
Balloon Berry
EX Deoxys
84
Trainer
Uncommon
1
x
Berry
N Genesis
99
Trainer
Common
1
x
Castaway
EX-CG
72
Trainer
Uncommon
2
x
Celio's Network
FR&LG
88
Trainer
Uncommon
3
x
Copycat
TRR
83
Trainer
Uncommon
4
x
Energy Link
D&PSF
83
Trainer
Uncommon
1
x
Gold Berry
N Genesis
93
Trainer
Uncommon
1
x
Magnetic Storm
HL
91
Trainer
Uncommon
3
x
Professor Oak's New Theory
HG&SS
101
Trainer
Uncommon
1
x
Tropical Beach
BWP
BW28
Trainer
Promo
Total price for the deck:
Deck Statistics
Distribution by Poke#
-
38
63 %
063
3
5 %
065
3
5 %
079
1
2 %
104
2
3 %
105
2
3 %
113
1
2 %
132
1
2 %
199
1
2 %
296
2
3 %
297
2
3 %
327
1
2 %
343
2
3 %
344
1
2 %

---

Distribution by Rarity
Common
11
18 %
Promo
1
2 %
Rare
4
7 %
Rare Holo
26
43 %
Rare Holo EX
2
3 %
Uncommon
16
27 %

---

Distribution by Subtype
-
22
37 %
Basic Pokémon
11
18 %
Colorless
1
2 %
Pokémon Tool
5
8 %
Special Energy
1
2 %
Stadium
2
3 %
Stage 1 Pokémon
8
13 %
Stage 2 Pokémon
1
2 %
Supporter
9
15 %

---

Distribution by Type
-
4
7 %
Basic Energy
1
2 %
Colorless
3
5 %
Energy
17
28 %
Fighting
11
18 %
Psychic
8
13 %
Trainer
16
27 %

---
Rating
Current score for this Deck, based on 1 vote:
4.00